Create Workshops in Your Makerspace, Library, or After-School Program
---
160 Bits & 178 Accessories
---
Art Spinner
CREATE A SPIN ART PLATFORM! Draw the next great artistic masterpiece or dizzying geometric patterns to hypnotize your friends!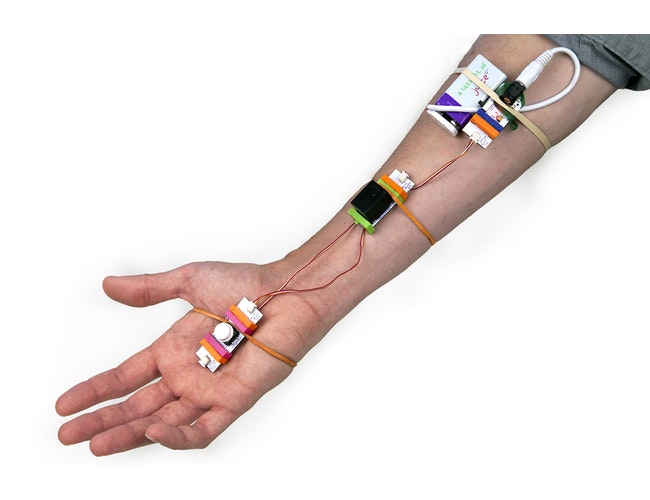 Prank Handshake
Go ahead, shake a hand, surprise your friends!
Keep your circuit intact and move it around with ease with our mounting boards.
This little purple screwdriver is used to modify any Bit with a micro adjuster (e.g. pulse, rgb...
Press shoes onto your circuit to keep it securely intact.
Perfect for stowing your Bits away in the workshop and at home, or taking on the go!
Sizes
Height 12.0"
Width 16.0"
Length 16.0"