Avengers Hero Inventor Kit
With their favorite Marvel Avengers, kids become their own Super Heroes by building and customizing their high-tech hero gear and unique identity.
Free Shipping
in the US for orders $75 or more
Happiness Guaranteed
no-questions-asked return
BECOME YOUR OWN SUPER HERO
---
Multiple Inventions in Each Kit
---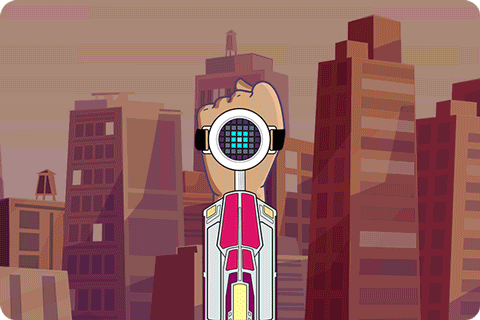 Light Powers
Iron Man keeps all the Avengers geared-up with the latest tech. Start your Avengers training with your Iron Man-inspired gear!
Speed Tracker
Ant-Man and Wasp have trained so they can shrink and grow in the blink of an eye. Train with this talented duo to master your speed and movement.
Stealth Mode
Black Widow is known as one of the most talented spies in the world. Go undercover like Black Widow with inventions like Night Vision and Undercover Device.
Custom Identity
Shuri's lab is where all of Wakanda's tech is created - including Black Panther's equipment. Dive into customization and coding to start making your own Super Hero inventions like Shuri!
The sound effects Bit comes with ten pre-loaded Avengers sound effects and the ability to record your own voice and unique sounds.
Sizes
Height 12"
Width 16"
Length 5"