Create Powerful Hands-on STEAM Learning in Your Classroom
---
Invent a Self-Driving Vehicle
Inspire students to design an electric car of the future as they experiment with motion and stability.
Invent an Art Machine
Engage students in engineering design as they build their own automatic artistic assistant.
Invent a Throwing Arm
Teach forces of motion and simple machines through a fun game of projectile-launching.
Invent a Security Device
Explore environmental sensors with students as they create alarms that safeguard their stuff.
Hack Your Classroom
Challenge your class to think critically and create electronic solutions to problems they see in the classroom.
Invent For Good
Inspire students to help others by thinking creatively and creating simple machines to change the world.
Chain Reaction Contraption
Channel Rube Goldberg as your class creates a cause-and-effect machine using engineering skills and systems thinking.
Hack Your Habits
Develop students' critical thinking skills as they produce prototypes to make an aspect of life more efficient.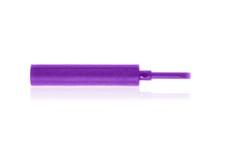 This little purple screwdriver is used to modify any Bit with a micro adjuster.
Attach the arm to your servo or DC motor to expand your invention's motion capabilities.
The screws secure attachments like the mechanical arm and servo mount to your invention.
Make complex movements by attaching materials to your servo motor using the servo hub
Use a servo mount and littleBits shoe to secure your servo motor to any surface.
Shoes (Hook & Loop)
(144x)
Press shoes onto your circuit to keep it securely intact.
Perfect for stowing your Bits away in the workshop and at home, or taking on the go!
Add this 3-3/16" (80mm) diameter wheel to a DC motor and take your invention for a spin!
USB Power Adapter + Cable
(12x)
Connect a USB cable to your computer or phone charger to power your inventions.
Expert Tips to Make the Most of Your Kit
---
Sizes
Height 12.75"
Width 18.5"
Length 28.5"
Accessories
12
USB Power Adapter + Cable